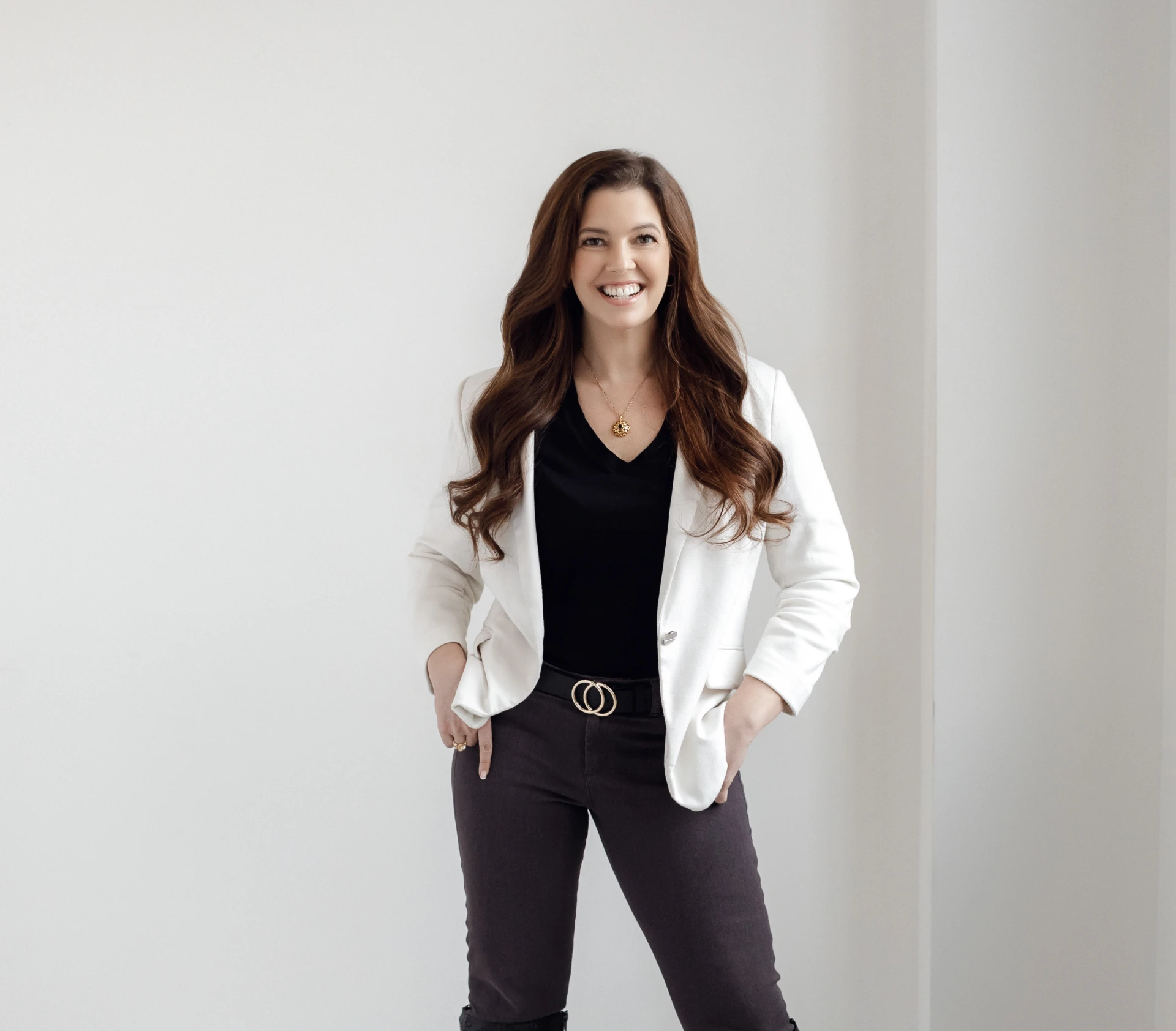 " Thank You Tree For Your Teachings and Support "
Through my meetings with Tree I have learnt how to better understand myself and others within the workplace and even outside. This has helped support my growth within my career and personal development. Understanding your own and your coworkers personality types, communication styles and working geniuses is crucial to their success as well as my own. Thank you Tree for your teachings and support.
Ashley Cuthbertson
Account Specialist/Team Lead
"Humans drive the success of businesses. When they experience dissatisfaction due to poor communication, it results in diminished productivity and motivation. Trees provides businesses and professionals with tools to cultivate motivational well-being in their personal lives, fostering a sense of purpose and fulfillment within the organization."
About Tree … Where to START???
Tree's journey began as a young girl, where she learned about human behavior and patterns by navigating life's basic needs. Her passion for sewing and designing clothes since a tender age led her into the fashion world of Toronto. Through hands-on experiences with diverse individuals, she gained street smarts, survival skills, and an understanding of human behavior.
As the fashion scene waned, Tree ventured into the film industry, further expanding her insights into people and behaviors. Her training in method acting added depth to her understanding. Eventually, she left the bustling city life and her million-dollar dreams, opting for a quieter life in Burlington, Ontario. Here, she delved into self-employment, focusing on health, wellness, fitness, and relationships. Tree obtained certifications in fitness instruction and yoga.
Seeking more stability in her life, she transitioned to a nine-to-five job at a medical clinic management company, leveraging her knack for understanding people to excel in the marketing department. A significant influence in her life was Gary Leung, owner of HealthLocal.ca and Trumpetmedia.ca. His mentorship guided Tree's journey, and she continues to work closely with him.
While maintaining her nine-to-five job, Tree also dedicated her time to teaching yoga, meditation, and fitness classes. It was during this period that she crossed paths with Robbie Spier Miller, the founder of Burlington Hypnosis Centre and Hypnosis Training Canada. Intrigued by the potential of hypnosis to enhance her teaching, she embarked on a journey of formal hypnosis and NLP training, evolving into a skilled practitioner.
Over the last 20 years, Tree has honed her expertise, working with thousands of individuals and businesses. She specializes in restructuring and transforming human behavior within corporations, offering fresh perspectives and innovative solutions. Her mission is to foster happiness, health, and value in all aspects of life. Tree collaborates closely with business owners, helping them improve their work environments by addressing the people factor.
Tree's journey has been marked by a relentless pursuit of understanding human behavior, and she now shares her knowledge to create positive change in individuals and businesses across the country.
She was learning so much because she was learning by doing. Jumping in and having many experiences with so many people day after day, week after week and year after year. All walks of life she interacted with. Some might call it "Street Smart" some might call it "Survival" some even called her successful. There was always something inside her that brought curiosity to do more and experience more. Sometimes this was not a good thing but through doing and experiencing, now having all of that experience of 10 to 13 years in the fashion industry interacting with ALL walks of life, seeing things that can not be "UNseen or "UNexperienced some say it builds character, but it also builds skills, knowledge of human behavior.
As the fashion scene for Tree was dying down she dabbled in the film industry, first doing wardrobe, then on the other side of the camera acting. This brought her to another level of understanding people and behaviors, learning how to method act through training at second city and now EVN Film and Television Studios for many years. Man oh man, Tree always brings fun and comedy to all of her training and we are all sure this is where it came from. Also people are the funniest creatures on earth.
Running and chasing so many things….she has to just take a minute. She left the big city…the big house and the million dollar dream to look after herself. She bought a small house in Burlington Ontario and started over…..being self employed her whole life…what was next???
Health and wellness, she turned to fitness, eating right and building better relationships. Still having the need to Learn by DOING, she worked at getting certified for fitness instructing, yoga certified and much more…she found the love of her life. Everything she knew was coming together.
It was time to look for a nine to fiver…she would call it. Her entire life was hours all over the place…sometimes 10 to 16 hour days were a common thing for Tree. People really fascinated her. She is formally educated in Fashion Technique and Design and Business for degrees but she was looking for something to settle in with regular hours…"Regular" for society. She was hired by a medical clinic management company for the marketing department. She knew "People", she was hired. She very quickly moved up and was head of this department. She learnt many many things from the owners and this business.
Gary Leung was an amazing role model for Tree, for family, structure, doing what is right and proper, bringing a different view to things and was always so graciously blunt that helped Tree so much. He is the owner and founder of HealthLocal.ca and Trumpetmedia.ca who Tree also still works closely with. If you look him up, he is the most amazing human!! Tree is so grateful for his guidance and to have been given the opportunity. Trumpetmedia.ca is a website company that builds professional websites for small business owners. They built this website!! If you need a website….talk to Tree.
Tree was working her nine to five but she always needed more, she was also teaching yoga, meditation and fitness classes whenever she could and wherever she could.
Through her job at HealthLocal.ca/Trumpetmedia.ca she met Robbie Spier Miller the founder of Burlington Hypnosis Centre and Hypnosis Training Canada. The thought of Hypnosis being a wonderful asset to her teaching yoga intrigued her to want to learn more. Robbie just injected a over 10 year relationship and mentoring Tree to an even better life, work and relationship excellence and it all just gets better and better. But little did Tree know this would take her human behavior skills through the roof. Formally learning and experiencing hypnosis training, NLP training and working with THOUSANDS of people over the last 20 years has brought Tree to where she is today. Helping individuals and businesses navigate through hard times, restructuring and changing the human behavior of the humans that work within the corporation.
Bring a different perspective, a fresh look, a new way of thinking and moving forward to better, happier, healthier humans all over this country.
Tree works closely with many business owners to change, restore, adjust and really just make the work environment better because of the people that work there.
We as humans should be happy, healthy and bringing value to all that we do…if we are not bringing value..there is a missing piece to the puzzle….Tree beings the missing piece and helps people find their own missing piece and pass the torch so there is a sustain ability to the growth that happened in all businesses.
PEOPLE make businesses. If they are not happy because of lack of communication, productivity and motivation is lost. Tree helps businesses and professionals to practice motivation hygiene in their own life that leads to fulfilled and realized purpose within the organization.